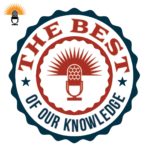 Here in the US, freedom's kind of a big deal. In fact, the founding fathers used the words freedom and liberty a lot while crafting the constitution. Now, over 200 years later, we're still studying those words and their meaning.
Today on the Best of Our Knowledge, we'll talk to a professor who says that liberty is the lodestar of our governing document.
We'll also hear about a group of student suing for a better environment, attend the reenactment of a pivotal battle in the War of 1812…and spend an academic minute trying to find some peace and quiet.