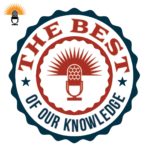 Every year, the Lumina Foundation, a national organization that monitors post-secondary education and works towards increasing the number of Americans with college degrees releases a report on just how many students have gotten that piece of paper. The report for 2016 has just been released.
Today on the Best of Our Knowledge, we'll talk to the president of the Lumina Foundation about their goals, and how they plan to get there.
We'll also head to the capital of Rwanda and meet a teacher changing lives through technology…and we'll spend an academic minute with scientists saving lives through technology.