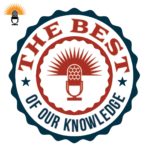 More schools around the country are emphasizing STEM education to help students get a head start in a world that is rapidly becoming more technology driven. But with all that science and math…is there any room for creativity?
Today on the Best of Our Knowledge, we'll talk about a group where imagination is the key to the destination.
Then we'll hear about some nursing students who are helping new refugees in the US navigate the health care system…and we'll also spend an academic minute with Baby Boomers who are having a little too much fun.